F.A.Q
1. Why should I choose ArcheAge-Store.com?

We have rich experience in online game support, you can enjoy the best service if you buy ArcheAge gold in our safe store, and we also ensure you a delivery within 10 minutes and a lowest price for gold...

2. What kind of ArcheAge services do you offer for us?

We offer you the gold and the power level for the game. Besides, we offer you the ArcheAge guide and related news for you in our news part. And when you have any problems to the game and to us, you can...

3. What benefits can I enjoy as a registered member here?

As a registered member, you will enjoy better discount for cheap archeage gold in our store, and you will be kept updated when we have further member activities for you. Also, you personal information will be covered for...
ESO Event: The Thieves Guild Launch Anniversary Is Live Now
On March 7, 2016, the addition of the "Thieves Guild" to the MMORPG The Elder Scrolls Online: Tamriel Unlimited means a lot for ESO players. Throughout the year, many characters engaged in theft and looting, hone their thieving skills, passed all sorts of tests, assessed special abilities, made careers in the guild, constantly visited Abai Harbor, etc.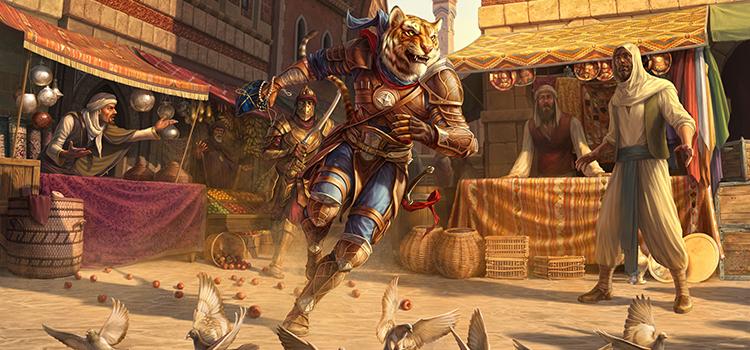 And today the developers invite you to participate in the event, dedicated to the first birthday of this DLC. Until March 20, the following bonuses are waiting for you:
You get twice as much revenue from resource points in Hew's Bane.
The reward for killing world bosses and bosses in Hew's Bane is doubled (more precisely, in delves).
For killing bosses in Maw of Lorkhaj you get doubled dro-m'Athra style items, Defiled Whiskers.
Increased the reward for robbery, non-perfect Heists give the reward for perfect Heists; perfect Heists award double the crates.
In celebration of Thieves Guild's one-year anniversary, the Crown Store offers a substantial discount to the returned original Thieves Guild Collector's Bundle which contains the Hammerfell Camel mount, the Kindlespit Dragon Frog pet, Five Crown Experience Scrolls. Players can even purchase the Thieves Guild DLC game pack from the Crown Store with 25% off.
The special event ends on Monday, March 20th at 10am EST. Therefore, if you want to earn some money, as well as have fun, then do not miss this event. Hope you will come to our website www.eso-gold.com to have a look at our ESO Gold.
FeedBack
George

After three times transaction. I do believe this is a trustworthy online supplier. Hope you guys can provide a big discount for me in the next time.

Elliot

Amazing service! I am very happy! 20K ArcheAge Gold in about 3 hours and very good communication! I will not use anyone else but ArcheAge-Store.com!

Armstrong

Very professional, good communication and very helpful ! PS the site is amazing ! help me out with no hassle !